News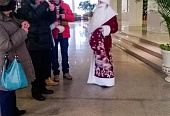 Father Frost
31 december 2015
On the 31st of December in the "Belarus" hotel Father Frost will meet you with a lot of presents!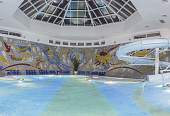 Dear guests!
28 december 2015
On the 31st of December 2015 and 01st of January 2016 the fitness center of the "Belarus" hotel is working during the following hours:

31.12.2015 – from 07:00 till 22:00
01.01.2016 – from 10:00 till 23:00

Best regards, OJSC "Minotel" administration.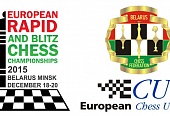 European Individual Blitz Chess Championship. Minsk.
18 december 2015
European Blitz Chess Championship – 2015 is held in Minsk in the Sport Palace from 18th till 20th of December. The "Belarus" hotel offers comfortable accommodation for the guests! We wish all the participants good luck and pleasant pastime!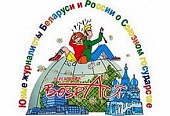 JOURNALISTS OF RUSSIA AND BELARUS IN THE "BELARUS" HOTEL
03 december 2015
The winners of the Union State competition of journalistic works «Belarus-Russia. A Step to the Future» were awarded in the «Belarus» Hotel on 2 December, 2015. Along with venerable journalists, pupils and students - participants of the project "Young journalists of Belarus and Russia about the Union state" – were honoured. The works were evaluated by a professional jury that included representatives of the Union State Permanent Committee, the Union State Parliamentary Assembly, journalists' associations, and print and electronic media of the two countries.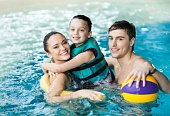 Family rest!
23 november 2015
Every weekend from 21.11.2015 till 31.01.2016 in the swimming-pool of the "Belarus" hotel there will be held a special offer "Family rest". In case two grown-ups and a child from 3 till 16 visit the swimming-pool, the payment for the child is not charged.